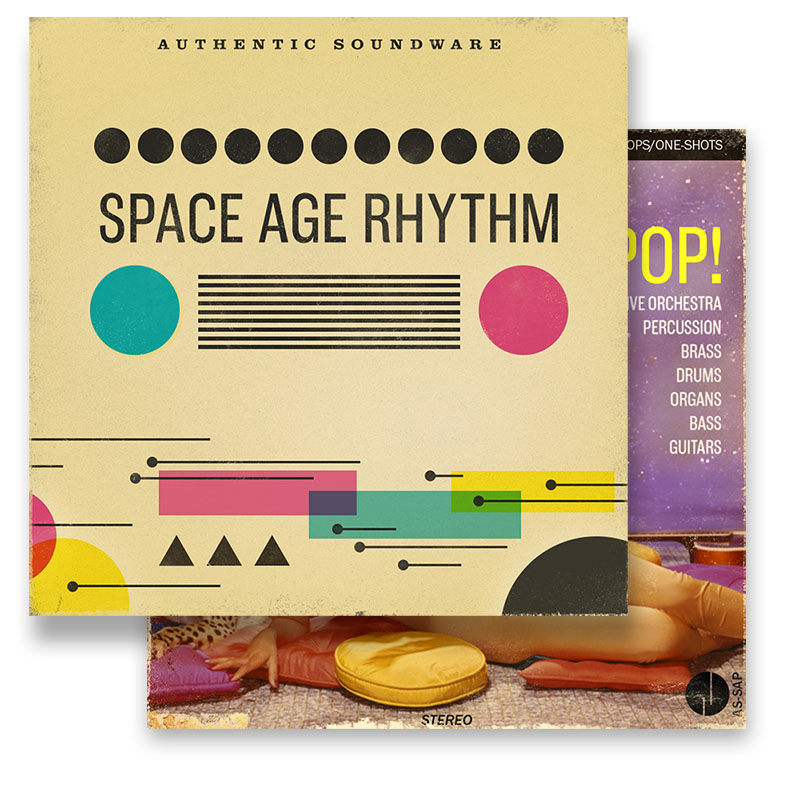 Space Age Bundle
Black Friday Sale - 50% off!
Because they were recorded simultaneously, Space Age Rhythm and Space Age Pop are perfect companions. Get them together in this whiz bang bundle at a reduced price.
Requires version 6.7 or higher of the full retail version of Kontakt. The free Kontakt Player is not supported.
Learn more:
---
Free Pulse Downloader app and account required for installation.
Pays royalties to performers.