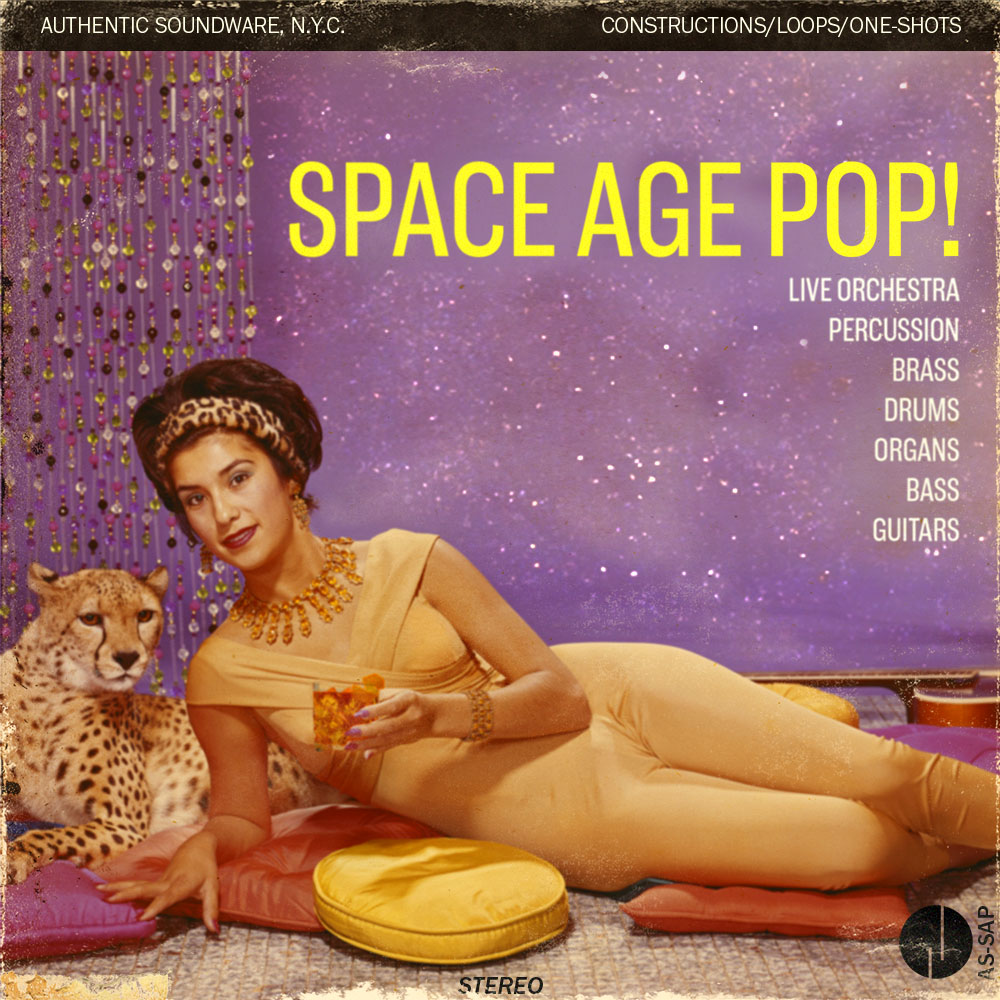 Space Age Pop!
Sample Pack (WAV format)
Mix yourself a cocktail, look to the stars, and prepare to be transported to the thrilling, fantastical world of Space Age Pop! Filled with cosmic orchestrations, kitschy organs, tropical percussion, wild guitars, and bright brassy big band horns, Space Age Pop! will fill your next music production with authentic whiz-bang sounds from another era. This collection includes 10 construction kits meticulously arranged and orchestrated in the authentic style of space age sub-genres such as Jet Set Pop, Lounge, Exotica, New Sound, Bossa Nova, Cha Cha, Crime Jazz, Easy Listening, and Hi-Fi Bachelor Pad music. The library also includes over 600 out-of-this-world one-shot samples that are a treasure trove for samplists and hip hop producers. Your rocket ship to the cosmos awaits…you can bring your martini with you.
Requires a FREE Pulse audio account and downloader app for installation.