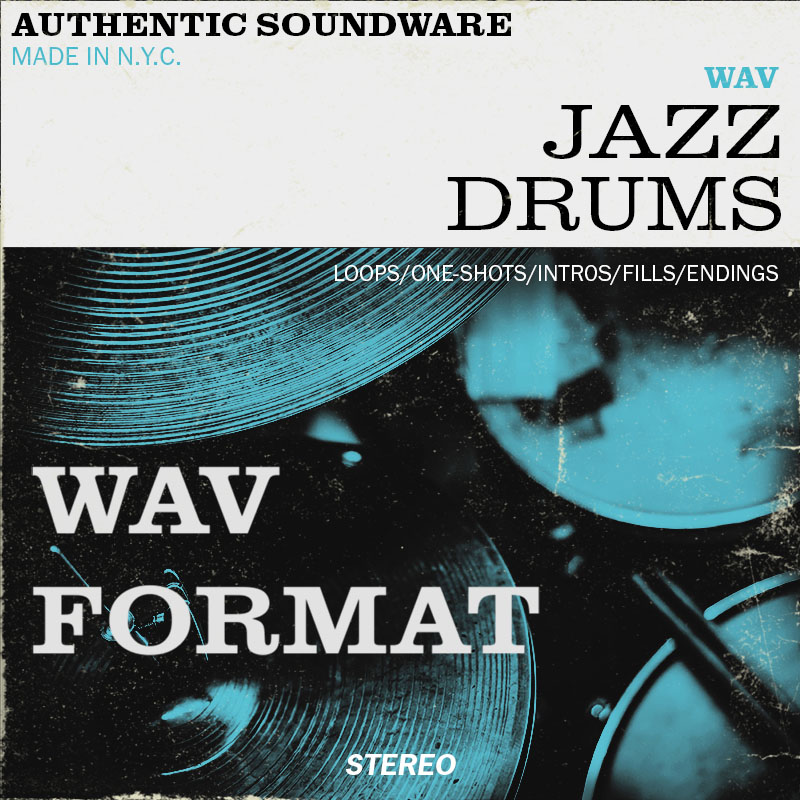 Jazz Drums - WAV Loops
Sample Pack (WAV format)
This massive collection contains over 900 authentic-sounding jazz drum loops at 15 different tempos. Covering straight-ahead jazz, blues, bebop, big band, 1930s swing, shuffles, ballads, gypsy jazz, New Orleans march, Broadway show tunes, and more, you'll find everything you need to bring your next jazz-inspired track to life. For each tempo, a number of variations are provided (ie, brushes, closed hats, open hats, ride, etc), so you're never stuck with a boring track that doesn't go anywhere. Of course, intros, fills, endings, and one-shots are also included, to make it easy for you to realize a cohesive performance. This collection also includes over 20 eclectic bonus loops and 10 bonus one-shots!
This product combines our two older jazz drum packs (Vol. 1 and Vol. 2) into one larger collection, at a reduced price.
Requires a FREE Pulse audio account and downloader app for installation.